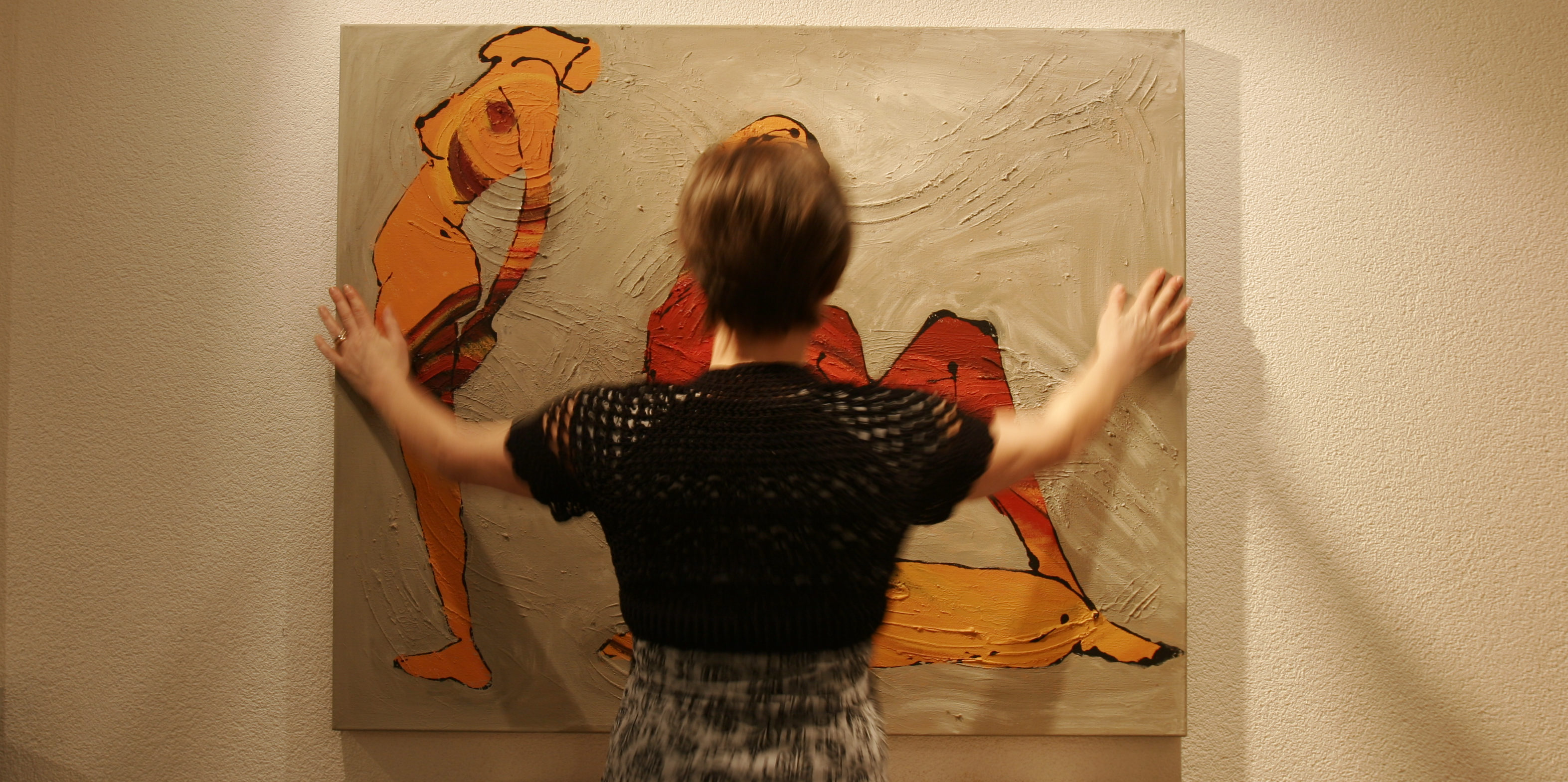 Mein Name ist Manuela Bubendorf und ich bin 1962 in Virgen im Osttirol geboren. Während zehn Jahren habe ich als Stylistin und Assistent Art Director bei Vidal Sassoon Haircare in München und London gearbeitet. Seit 30 Jahren wohne ich in der Schweiz. Ausserdem lebte ich mit meiner Familie zwei Jahre in Maryland, USA.
Neben meinem Beruf habe ich meine Leidenschaft für die Kunst durch regelmässige künstlerische Tätigkeiten zum Ausdruck gebracht. Um neue Herausforderungen anzunehmen, habe ich im Atelier Boesner mehrere Kurse besucht, die mich sehr inspiriert haben. Gleichzeitig habe ich an der Schule für Gestaltung in Basel während zehn Jahren an Weiterbildungskursen im Aktzeichnen und seit drei Jahren im figürlichen Gestalten mit Ton und Gips teilgenommen. Dort konnte ich meinen gestalterischen Horizont erweitern. im Rahmen verschiedener Ausstellungen erhielt ich die Gelegenheit, meine Kunst mit anderen zu teilen (BPS-Bank, «Brotlos» und Art Querfeld in Basel, Magidum in Magden sowie Artiges Leimental in Therwil).
«Die Kunst wäscht den Staub des Alltags von der Seele.»

Pablo Picasso
My name is Manuela Bubendorf and I was born in 1962 in Virgen in East Tyrol. During ten years I worked as a stylist and assistant art director at Vidal Sassoon Haircare in Munich and London. I have been living in Switzerland for 30 years. I also lived in Maryland (USA) with my family for two years.
Apart from my profession, I have expressed my passion for art through regular artistic activities. To take on new challenges, I have attended several courses at the Boesner studio, which have inspired me deeply. At the same time, for ten years I participated in advanced courses in nude drawing at the School of Design in Basel and for three years in figurative design with clay and plaster. There I was able to expand my creative horizons. In the context of various exhibitions I got the opportunity to share my art with others (BPS Bank, «Brotlos» and Art Querfeld in Basel, Magidum in Magden as well as Artiges Leimental in Therwil).
«Art washes away from the soul the dust of everyday life»

Pablo Picasso